About Mountain Hill Investment Partners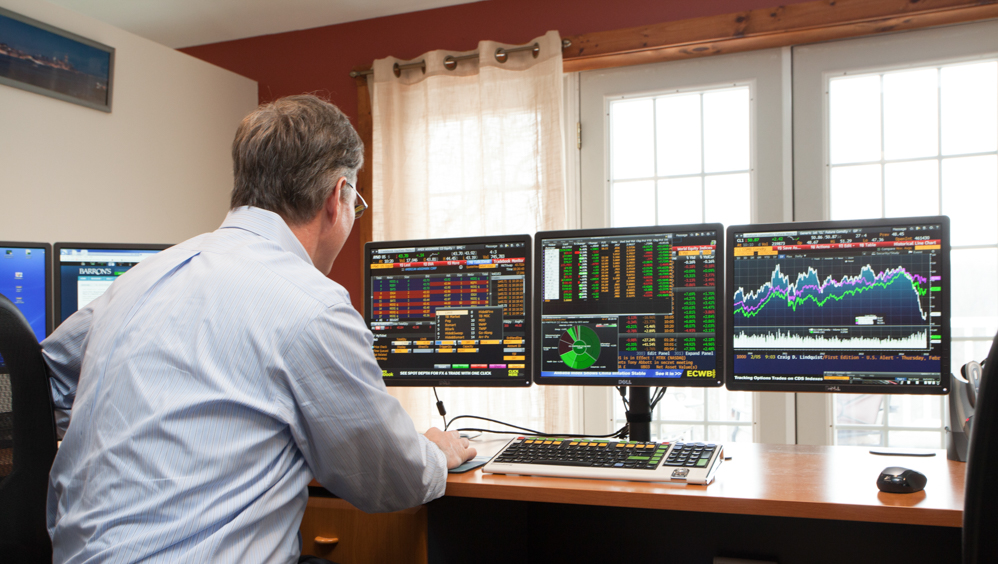 Mountain Hill Investment Partners is a privately owned investment advisory and asset management firm formed in 2006 to offer unbiased, fee-only, investment advice and solutions for a select group of clients.
We are different than a traditional brokerage firm. We have no quotas to fill and no products to sell. The brokerage firms have it wrong; cross selling clients multiple products like mutual funds, annuities, loans, private equity and other, perhaps interesting investments, is not the best way to create client longevity. The brokerage firms are also geared for asset gathering, not asset management. In many instances client assets are not managed by the broker but outsourced to an investment management firm, like Mountain Hill Investment Partners. It is just this type of disconnection to clients that led me to build this firm.
We share our intellect, experience, and technological edge with our firm's clients, who appreciate our candor, advice, and over 30 years of money management experience. Our clients' longevity is earned through a careful and thoughtful approach to providing advice pertinent to their individual circumstances. Our focus is growing money slowly over time, communicating and meeting with clients often, and being as transparent and accessible as possible. Our business grows organically and through referrals and it is important that we get to know new clients personally before they engage our services. If you are an individual investor, charitable organization, corporation, or family office looking for a new relationship, please contact us.

Andrew J. Kaiser
Managing Partner
As fiduciaries, we always have a clients' best interests in mind. We have no corporate sales agenda, no quotas, and no products to sell. New clients are encouraged to spend a day with us to learn about how we use technology, understand our investment process, and hear about our due diligence. Our goal is full disclosure along with a behind the curtain look at how money is really managed.
We believe that growing assets slowly over time yields a better outcome than chasing returns or asset classes that do not correlate with our clients risk tolerances. We like to own companies that have better risk characteristics than the market, pay larger than average dividends, and are cheap relative to their peers.
We are in the enviable position of being a client of Wall Street. We have no quotas to fill and no research to sell. This allows us a clear mind to focus on growing assets.
When you call our trading desk, we are here. We do not spend any time in unproductive business meetings. We love what we do and spend long hours studying investment opportunities for our clients. This seems a simple offering though in speaking with the families that work with us, accessibility is one of their descriptions of who we are!
Andrew J. Kaiser
Managing Partner
Andy Kaiser is the founder and principal owner of Mountain Hill Investment Partners which he established in 2006 after a 20 year career in NYC. Andy brings a high level of money management and investment advisory experience from senior positions at Shearson Lehman Brothers, Dillon Read, and Union Bank of Switzerland. A business management major and collegiate Lacrosse player at Springfield College in Massachusetts, Andy is involved in coaching kids' lacrosse and is also a founding board member of Lacrosse in Middletown. Andy serves on the board of several philanthropic foundations fostering an altruistic business practice of donating a portion of the profits from Mountain Hill Investment Partners to a select group of charities every year since inception. Andy's personal and business pursuits have been written about in Fortune Magazine, Wealth Manager Magazine, Bloomberg, Registered Representative, and the Wall Street Journal. Andy is a great listener, manager, coach, and team player, all traits he believes are important to managing the expectations of his firm's small group of sophisticated families and small businesses. In his free time he enjoys spending time with his wife and kids, traveling, and skiing.
Contact Mr. Kaiser at andykaiser@mhipartners.com.   LinkedIn profile.
Michael H. Meyers
Partner
Mike joined Mountain Hill Investment Partners in 2007 after several years working in NYC for the Private Bank at J.P. Morgan. Mike brings a high level of energy and intellect to the firm as the co-manager of the firm's core equity strategy, the RJJ Portfolio. Mike handles much of the second generation Investment planning, and is also the lead relationship manager for our 401k services department. He is a graduate of Rowan University where he earned his BS in Business Administration with a specialization in finance. In his spare time, he enjoys surfing and traveling with his wife and three daughters.
Contact Mr. Meyers at mikemeyers@mhipartners.com.  LinkedIn profile.
Lauren G. Siewert, CPA
Director of Business Development
Lauren joined Mountain Hill Investment Partners June 2019, after spending the first 13 years of her career in the finance & accounting industry. Lauren is a CPA, having earned her credentials in 2008 as a senior associate in Deloitte and Touche's NY commercial assurance practice. For the Firm, Lauren leverages both her interpersonal and technical skills to build new business relationships and to ensure that our client's financial goals are met. She is a graduate of the University of Richmond- BS in Business Administration with a specialization in Accounting. She loves running, snowboarding, traveling, and spending quality time with her husband, son, and two dogs.
Contact Ms. Siewert at laurensiewert@mhipartners.com.  LinkedIn profile.